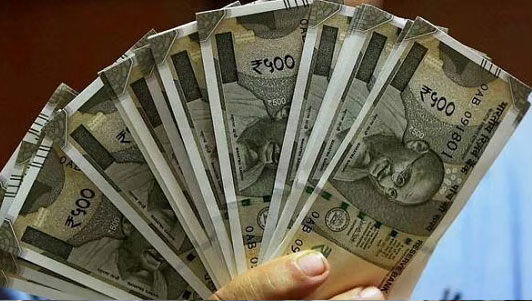 New Delhi. On Thursday, there has been a weakening of the rupee against the US dollar. The weakening of the rupee was attributed to strong trading in domestic trading markets and trading sentiments affecting the strengthening of the dollar in foreign markets. Apart from this, investors were also concerned about rising oil prices and the frequent outflow of foreign currency.
The rupee fell by 18 paise at 74.52 against the US dollar on Thursday trading. The rupee opened at 74.44 on the foreign exchange market and fell to 74,59, indicating a weakness against the US currency. The rupee closed at 74.52 against the dollar at the end of trading, indicating a decrease of 18 paise against the previous close of 74.34. According to Anindya Banerjee, DVP, Currency Derivatives and Interest Rate Derivatives in Kotak Securities, the Indian rupee price against the US dollar closed at 74.52 behind the dollar index meeting. The dollar index, which shows the US dollar versus six major currencies, rose 0.21 percent at 95.05. "DXY has affected the new 52-week rise in U.S. yields, in line with rising CPI prices," Banerjee said. Due to the weakening of the domestic market, the pressure of the rupee also increased. Banerjee said the proceeds from the US dollar also affect his findings. He also said the rupee could remain between 74.30 and 74.80 against the dollar soon in the stock market.
According to Sriram Iyer, Senior Research Analyst at Reliance Securities, the Indian rupee depreciated Thursday due to a rise in the dollar index. Reliance Securities said in a statement that the US dollar had recovered after U.S. consumer prices rose sharply since 1990, leading to speculation that the Federal Reserve may raise interest rates earlier than expected. Meanwhile, the global oil future of Brent crude has risen 0.73% to $ 83.24 per barrel.