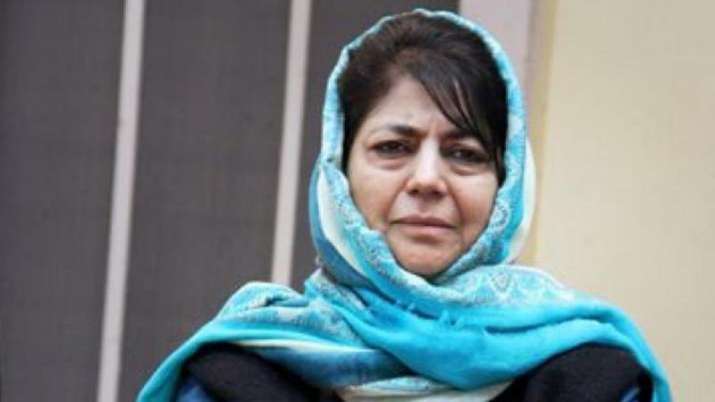 Srinagar: Peoples Democratic Party (PDP) president Mehbooba Mufti on Monday said the PM-CARES fund was "a very serious corruption scandal" and Prime Minister Narendra Modi did not want to announce the amount received. The PDP president speaks to the media after the party's program here. Responding to a demonic question in 2016, he said the stated purpose of the initiative was to end corruption, reimburse black money and eliminate violence.
Mehbooba Mufti "Nowadays, however, corruption is rampant. This has now happened professionally as a PM Cares Fund. If it is not a scam then what is it, when you do not want to disclose your financial status as Prime Minister? "
Mehbooba said what is happening here has proven that what the government is saying is successful is wrong. "Hundreds of youths were arrested in Kashmir a few days before Interior Minister Amit Shah arrived. Even after his departure, the operation is ongoing," he said. Earlier Abdul Majeed Mir, a former MLA of Shangas in South Kashmir joined the PDP. At the time, Mehbooba Mufti said it was not easy to join the PDP today but even then people believed that the PDP was their voice.